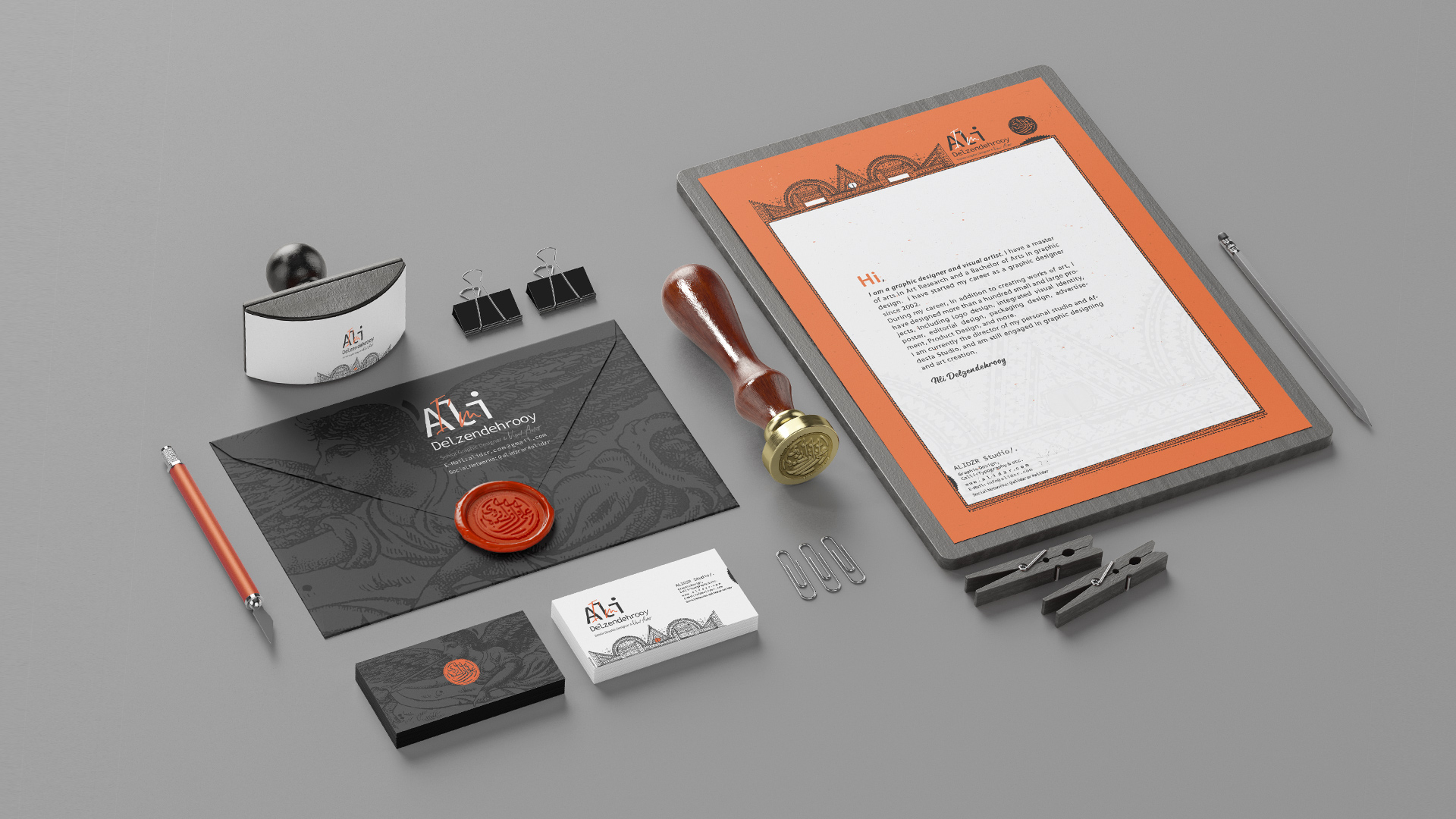 Visual

identity
Branding DESIGN
Visual identity is all of the imagery and graphical information that expresses who a brand is and differentiates it from all the others. In other words, it describes everything customers can physically see, from the logo to the interior design of a store and etc.
Visual identity is essentially a brand's visual language. As such, its individual elements are, like words, the building blocks that allow the messenger to create meaning.
Since 2005, I have designed more than forty corporate identities, mostly for companies, start-ups, stores, or organizations. Of course, the items in each organizational identity package were different.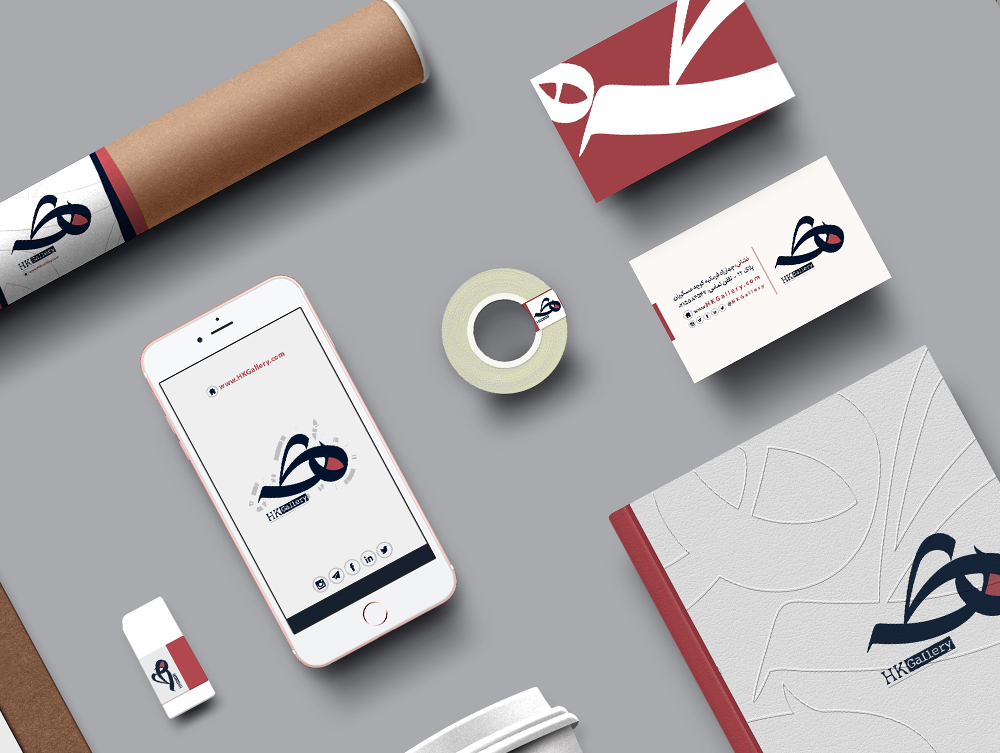 This visual identity package includes graphic design for logo, letterhead, envelope, business card, booklet, etc. Since the client had given me an order to design a visual identity of an art gallery; In designing the logo and choosing the color of the organization, I made sure that it corresponds to the concept and function of an art gallery.
Order: Visual identity package
Project Name: HK Gallery
Date: 2016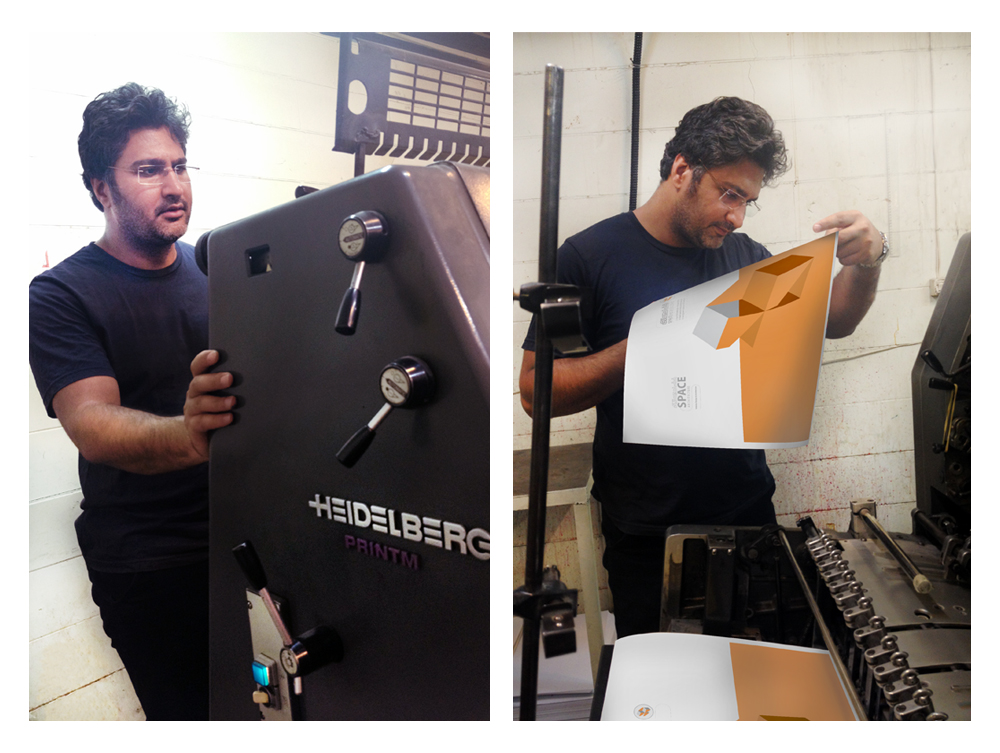 One of the most important parts of the Visual identity process is monitoring performance and printing. For most corporate as well as print projects, I go to the printing house and directly oversee the project printing process. This monitoring includes dot angles and color checks.
These images are related to the printing supervision of the visual identity project of «Space Architecture Company», which was implemented in 2005.
Selected project that was published in the book with ISBN No. 9786008004824
Order: Visual identity package
Project Name: FAZA MEMARI – Space Architecture Co.
Date: 2015