Poster

Design
Social, Cultural, Advertising…
Undoubtedly, one of the most prominent and important parts of graphic design is poster design. Poster making has played an important role in informing human beings from the last few centuries until today. Whether it is a promotional poster, or information about water shortage or environmental protection, etc.
Since I started my career, I have designed more than 50 posters, these posters are in the category of social, cultural – cinematic – advertising and etc. My social poster works with topics such as traffic and respect for traffic rules, protection of the planet and the environment, gender equality, etc., have participated in numerous biennials and festivals around the world since 2002 and have been sometimes nominated for first prize.
As a self-graphic design employee, I have had numerous orders for designing numerous advertising posters for businesses and companies.
The importance and value of water in this social poster is the main theme of the design. I have emphasized the importance of using a blood bag containing water. In 2010, this work was one of the selected posters in the 4th International Poster Festival – Yaku in Lima, Peru. In 2021, and also this poster was The finalist and nominee for the Professional Poster Award for the Fini International Image Contest «Water», Universidad Autónoma del Estado de Hidalgo, National University of Mexico.
Title: Water
Category: Social poster
Size: 100×70 cm
Technique: Digital
Date: 2021-2011
This poster is about diabetes. Since one of the causes of this disease is eating too much sugar, the design of this poster depicts sweets and finally, at the top of the poster, an unfortunate event that may occur after eating too much is depicted.
In 2018, this poster was selected from the PLAKTIVAT International Poster Design Competition «Diabetes», TAM-TAM Center, organized by ZAVOD Institute and displayed in Slovenia.
Title: Diabetes
Category: Social poster
Size: 100×70 cm
Technique: Digital
Date: 2018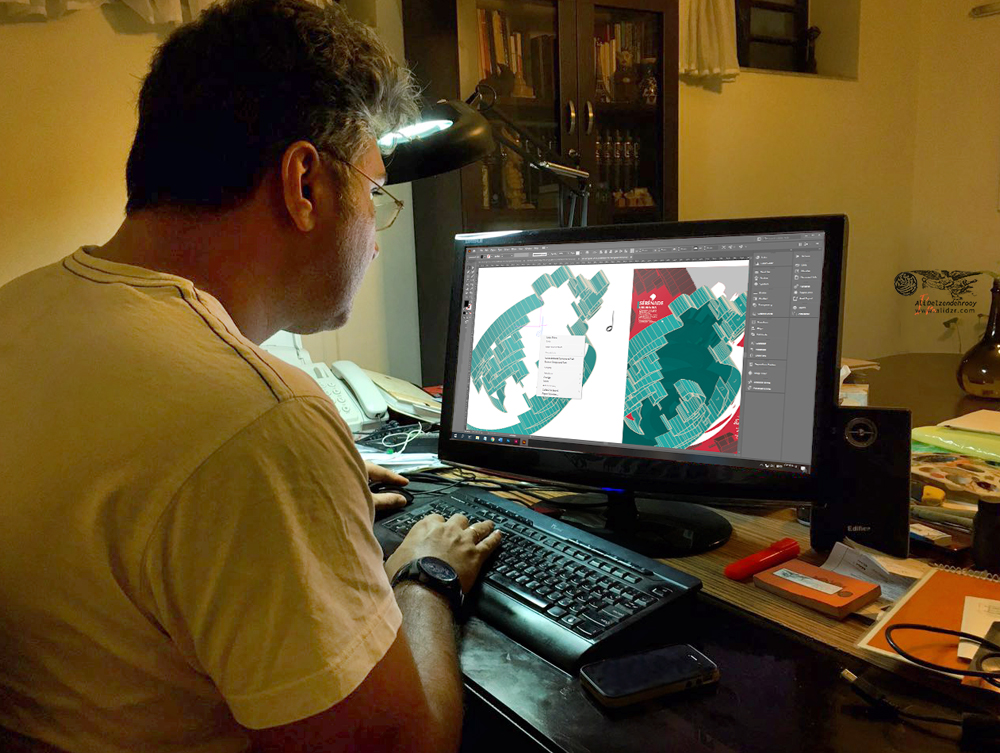 This poster is designed for a live music performance. In the design, I have executed the main object, which is the orchestra logotype, in a volume intertwined with motion and rhythm to instill a sense of fluidity and liveliness in the audience. In this photo, I am implementing my idea for the Serenade Orchestra poster digitally.
Selected project that was published in the book with ISBN No. 9786007343104
Order: Poster Design
Title: Serenade Orchestra
Category: Advertisement poster
Client: Serenade Orchestra Team
Size: 50×70 cm
Technique: Digital
Date: 16-2015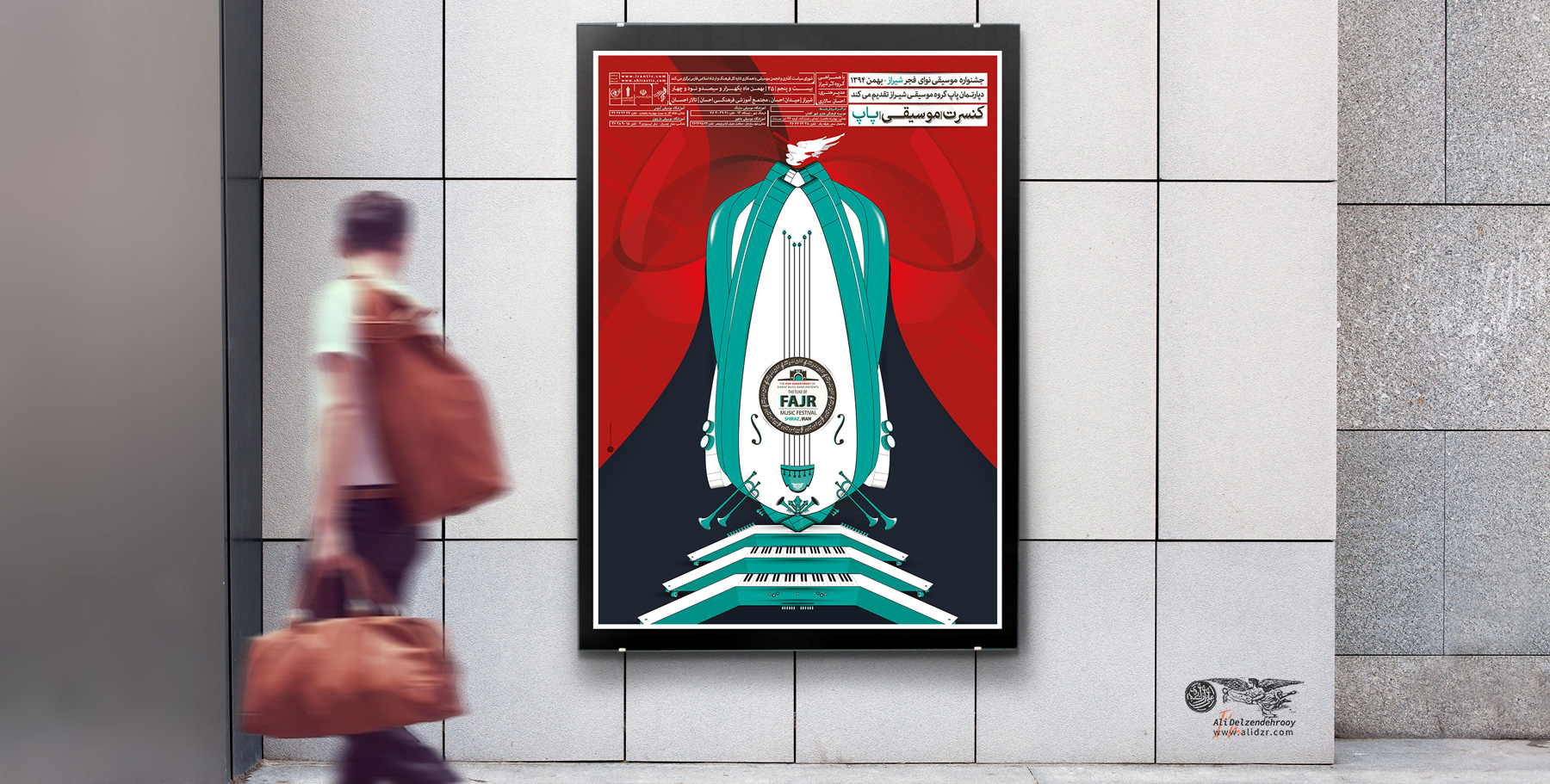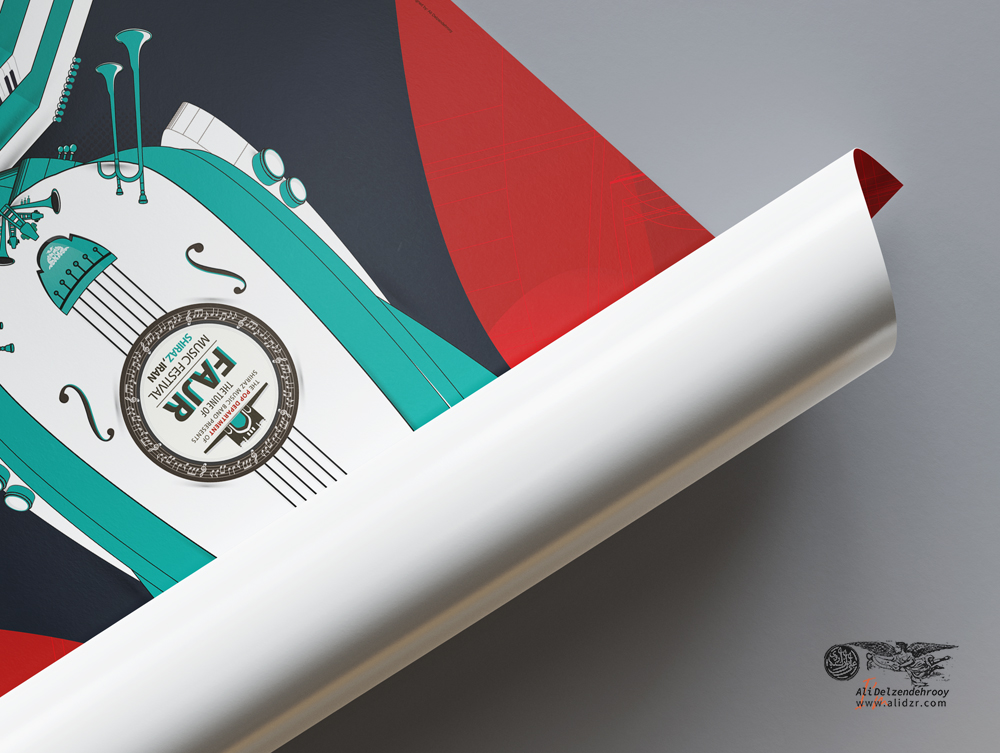 In this poster, I have used the symbol of Shiraz (my hometown), which is a cypress tree, and I have created a conceptual form using musical elements and instruments. The colors used in this poster are due to the atmosphere of the pop concert music.
Order: Poster Design
Title: The Pop Music Festival
Category: Advertisement poster
Size: 50×70 cm
Technique: Digital
Date: 2015
One of my favorite parts of poster design is movie and theater posters. I designed this poster for a short film called the OAK.
Order: Poster Design
Title: The OAK, Short Film
Category: Advertisement poster
Contract: C2-0001
Client: Mr. Ebrahim Hesari
Size: 50×70 cm
Technique: Digital
Date: 2021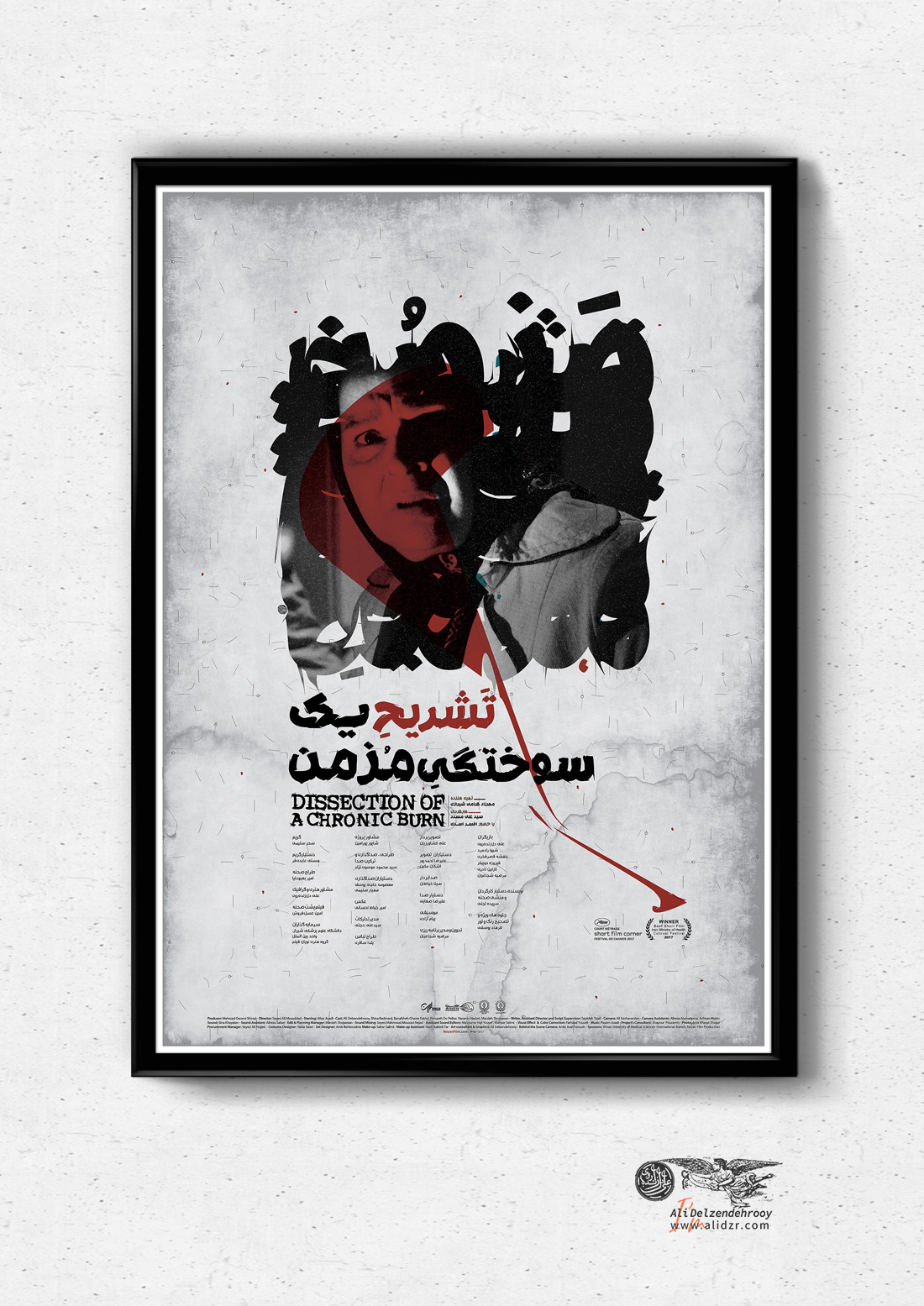 The poster of this short film is designed according to the character of the leading actress. In this short film, in addition to being a graphic designer, I was also the lead actor and I had the second experience of acting in a short film. IMDb: https://www.imdb.com/title/tt6576714
Order: Poster Design
Title: Dissection of a Chronic Burn, Short Film
Category: Advertisement poster
Contract: C2-9602
Client: Mr. Seyed Ali Mosaddad, Noyan Film
Size: 50×70 cm
Technique: Digital
Date: 2017
I designed this poster for the International Photography Festival entitled «Dream of Kid». Childish games and the use of camera-related symbols have been important to me in connecting the audience to the subject of the poster…
Order: Poster Design
Title: Dream of Kid, International Photography Festival
Category: Advertisement poster
Size: 50×70 cm
Technique: Digital
Date: 2014